Opportunity
You have probably heard all the buzz about "IoT", "Smart Manufacturing", "The Internet of Things", and "Industry 4.0". Well there is a really good reason for all the buzz because things are getting really interesting now.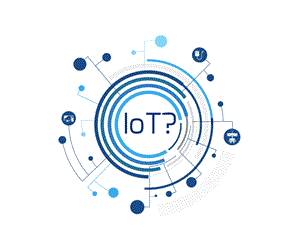 But you may be asking, "What is IoT?" or "What is Smart Manufacturing?".
What we are talking about is the application of new technology to make operations intelligence CHEAP and RAPID. With recent advances, the full Technology Pipeline is now available 'off the shelf'.
The costs and initial implementation are very affordable for small businesses.
That is, the connected sensors, data farms, automated analytics, and dashboard tools & devices are now available with multiple competitive choices, ease of integration, and with very little development required. And better yet, the costs and initial implementation are very affordable – even to smaller businesses.
Implementing Smart Manufacturing through IoT brings real-time awareness of the most important indicators of performance and where the pain points are…or opportunities for the biggest improvement. And, the cost is so reasonable that the payback can be as little as one month, or even less. Not least of all, it's really fun. The world of IoT is exciting. It is exciting because of what is possible for so little.
Challenges
There are still challenges of course. It has not yet become quite as easy in the manufacturing world as pairing your smart phone to your smart watch and watching your fitness stats suddenly appear on your app's dashboard. The challenges are, among others:
– Deciding on the most valuable thing to measure and how
– Making choices from a wide range of options for the critical pipeline features
– Which data farm to select – internal data server or a cloud data farm service? And how to pick the specific solution?
– Mapping out the data and analysis stream to convert what is measured to the indicators that matter most
– Acquiring the skills to put a system together and to set up the dashboard that informs the CEO or operations manager of what's important.
Good News
We have been long-time advocates and pioneers in IoT and Smart Manufacturing. Now things are getting really exciting with how easy it has become to put the whole pipeline together, applying intelligence in what matters to an operation, and achieving huge benefit. There is so much more possibility than there used to be. It is truly now a situation of industry catching up with what is available, rather than the other way around. We celebrate that recent turning point.
If you are interested in what IoT and Smart Manufacturing can do, we would love to chat.
Set up an appointment with Zacheriah Cole!
Zacheriah Cole
Vice President – KickStage Consulting Inc. – Zacheriah.Cole@KickStageConsulting.com
+1812-797-0479