Covid-19 Manufacturing Reopening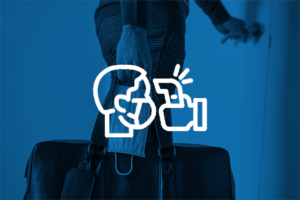 The COVID-19 global pandemic continues to disrupt manufacturing and supply chains, with severe consequences for society, businesses, consumers and the global economy.
As the effects of coronavirus unfold, companies are asking what short-term actions they need to take to ensure business continuity and protect their employees. How should they be preparing for the rebound and increasing their manufacturing and supply systems' resilience?
KickStage is offering turnkey reopening packages that are tailored around your industry, business size and geographic location. We use simulation and facility design software to rapidly design workflow solutions that are conforming to all federal, state and local ordinances while optimizing product flow and capacity with an eye on future growth and flexibility. With preferred providers, we source all equipment necessary to secure a safe and aesthetic production environment.
Packages start at $995.